Billionaire JP Getty's formula for success was "get up early, work late and find oil," but few of us will achieve that dream, so back to the heart of the matter: saving.
The lockdowns have been good for us because they have given us time to save and nowhere to spend it! But wanting to save money and actually doing it are two very different things.
Before you can start saving money for a rainy day, you need to save on your everyday expenses. The key to saving is breaking old habits and fostering new ones, so you have to be willing to take a new approach to spending to start seeing savings.
Remember, personal finance is 20% knowledge and 80% behavior. Making a budget first to determine how much you are spending and how much you can save is essential.
Here John Lowe of MoneyDoctors.ie in the first of two parts on saving gives his A to L of the saving mindset. Sign up next week for Part 2: The M to Z of Savings.
A is for assessing the situation.
Before you can begin to get your financial house in order, you need to identify the cracks. Do you often run out of money just before payday? Do you tend to splurge on things you never use? The only way to identify your financial weaknesses is to record them. Write down what you spend and follow the trends.
B is for budget
Once you've identified what you really spend, figure out what you should spend. First make a list of all your monthly bills and subtract the total from your income. It's a rough estimate, but it should give you an idea of ​​whether or not you're living within your means.
Now look a month ahead: what expenses are coming up? In addition to basic costs, include less frequent bills, such as insurance, school fees, etc., when you create your budget. A successful budget is realistic and includes all your expenses. Email me for a simple budget planner spreadsheet with all the categories that even add up…
C is for Compare
Not only do you need to eliminate purchases you can't afford, but you also need to make the right decisions about necessary purchases.
Arm yourself with as much information as possible before making a purchase. Where is the item available? How much does it cost elsewhere? Are there special offers or discounts? Can you buy it cheaper online?
Comparing prices may seem cliché, but by comparing options before you buy, you can ensure you're getting the best value possible. The Competition and Consumer Protection Commission (CCPC) produces regular cost comparisons and price surveys at www.ccpc.ie.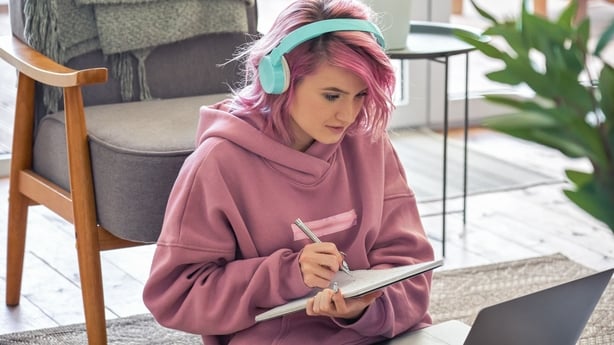 D is for meeting your debt
If you have a large credit card balance or are crippled with other debt, look at these areas first to stop more debt piling up.
If you're having trouble paying your loans, let your lenders know and get involved with them to work out alternative payment plans. Credit cards in particular have very high interest rates, so not reducing that debt can have serious consequences for your pocket. An Post Money has the best offer to transfer your credit card balance for 15 months at 0%. But you'll need a clean credit history to do so.
E is for energy
Does your gas or electric company offer good value?
If not, consider using a different rate to lower your bills, or switch to a new provider. Electric Ireland, formerly ESB, has a range of new dual-fuel offerings and pricing plans and they were quickly followed by competitors. The company said its electricity price cuts would save households about 120 euros a year.
Recent changes in the gas and electricity markets mean more choice for consumers. Utility companies will usually give you a small discount if you opt for online billing and pay by direct debit.
F is for fees
Some travel expenses, like commuting to work, are hard to avoid. If you use public transportation to get to work, buying your travel tickets through the government's tax-saving program can cut your annual bill by more than half.
Similarly, the 'bike to work' scheme can reduce costs for cyclists by allowing them to buy a bike in a tax-efficient way; visit www.taxsaverbikes.com. Before taking a national bus or train service, check the offers available on the bus or train operator's website.
When booking a flight, beware of fares and charges that can add a hefty chunk to what initially seemed like a great deal. Baggage fees, taxes, and priority boarding can inflate the cost.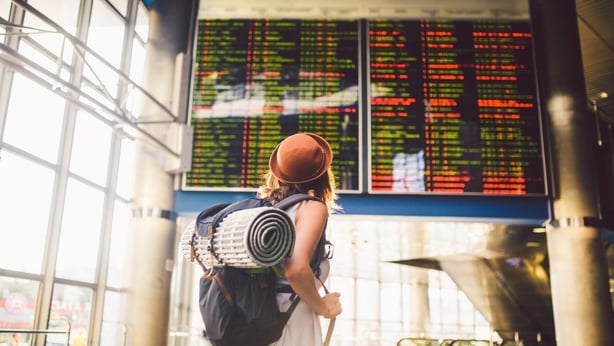 G is for groceries
In the last year, the prices of food and non-alcoholic beverages increased by 1.6 percent, according to the Central Bureau of Statistics.
Shaving a few dollars off your grocery bill each week could make a big difference to your finances. Simple changes like switching to private labels for certain products, taking advantage of special offers, and making shopping lists to avoid impulse purchases will help keep your spending in check. However, don't be fooled into buying in bulk if you won't actually be using the product. Volume discounts are only a good value if you have a real need for the additional items. Storing toilet paper rolls is a thing of the past!
Another way to save is to use a retailer's loyalty card system, which allows you to earn points as you shop. Download the free Stocard app to house ALL those loyalty cards instead of carrying them around. Don't miss out on discount vouchers.
You should also track and record all your discretionary spending with the free Money Doctor app, which gives you the top 5 expenses for the period, the total amount you've spent, and geographically where you spent every penny. No more wasting money…
H is for homemade
It may seem too obvious to mention, but packing your own lunch is a guaranteed way to save a few bucks.
A working couple going out for lunch or ordering a sandwich to go each spends at least €9 a day on lunch, around €2,160 each a year. Think how many sliced ​​pans, cheese slices, and foil packets that would buy.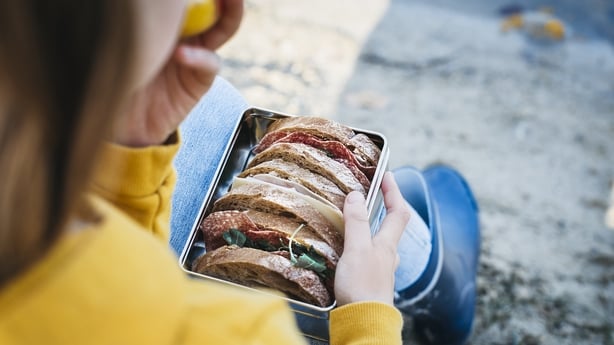 I is for the insurance
By law, consumers must have at least third-party insurance if they own a car. Cost comparison surveys have repeatedly shown that shopping for car insurance can save drivers over £1,000 a year, making it the type of insurance with the greatest potential savings.
Home insurance is not a legal obligation, but can be arranged by a lender. Cut costs by making sure your home isn't overinsured. Your home should be insured for its restoration value, the cost to rebuild it, not market value.
This can make a considerable difference in the premium. If you decide to change your coverage to get a better deal, don't rely on premium alone, as the level of coverage can vary considerably. A standard benefit with one insurer may be an optional extra with another.
J is for join clubs
J could easily be for January, the month people sign up for expensive gym contracts, or June, the month people realize they haven't set foot in their expensive gym in weeks.
Do you spend hundreds of euros a year for your gym or pool, but feel like you're not getting your money's worth? Certainly the lockdown hasn't helped, but they'll all be open soon, so take advantage of membership or remove it.
If your monthly membership is just a guilty reminder of wasting bucks, use it often or cancel your contract and opt for a cheaper pay-as-you-go deal. Beware of complicated terms and conditions that may apply to gym contract cancellations. Remember that local parks are free to run.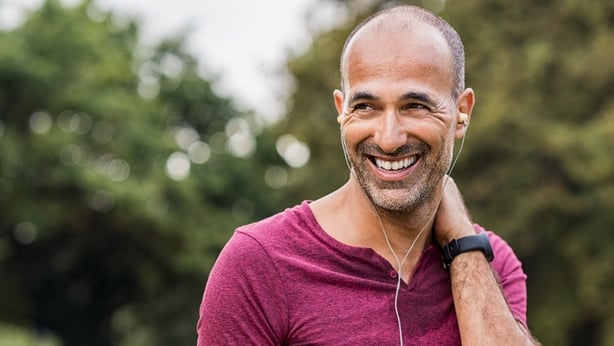 k is for boys
Parents have a break with the child benefit of €140 per month per child, but the vast majority use it for the same purpose for which it was legislated: to help defray the expenses of the children. Parents still face large costs for childcare, school books, extracurricular activities, etc., and very few can afford to invest their Child Benefit for 3rd level education (which without fees can cost up to €42,000). per child during the 4th year). basic qualification).
Childcare costs have been relatively stable over the past year, with the latest figures from the Central Bureau of Statistics showing only a marginal increase of 0.3 per cent. But a recent survey by CCPC revealed huge variations in child care costs across the country. Average prices for full-time care for a young child ranged from €145 per week in Sligo to €220 in Dublin 6.
Parents obviously don't want to compromise on the quality of service available where they live, but shopping around is a no-brainer.
L is for luxuries
A saving habit doesn't have to mean the end of the fun. However, if you're trying to cut back, spending on discretionary items is the first thing to hit.
Force yourself to keep track of treats and indulgences and try to factor them into your budget. If you want to go away for the weekend, try to set aside money for it, instead of setting it aside on a whim and abusing your credit card.
Next week we will finish the alphabet…stay with me.
For more information, click on John Lowe's profile above or on his website.
The views expressed herein are those of the author and do not represent or reflect the views of RTÉ.