Health officials have received reports of hundreds of children in 33 countries, including the United States, diagnosed with acute hepatitis of unknown origin that is clinically more severe than previous similar cases and with a higher proportion of young patients developing liver failure.
The World Health Organization (WHO) said in a May 27 statement that it had received reports of 650 probable cases of acute hepatitis of unknown origin in children between April 5 and May 26, with the reports coming as researchers theorize about a possible link to COVID. -19, the disease caused by the CCP (Chinese Communist Party) virus.
"The etiology of this severe acute hepatitis remains unknown and is under investigation," the health agency said. "The cases are clinically more severe and a higher proportion develop acute liver failure compared to previous reports of acute hepatitis of unknown etiology in children."
As of May 26, an additional 99 cases were pending classification, with the potential to bring the total case count to 749, if confirmed.
Nearly 60 per cent of the reported cases were in Europe, with 222 in the UK alone. Of the 240 cases reported in the Americas overall, 216 cases were reported in the United States.
It comes after the Center for Disease Control and Prevention (CDC) issued a national health alert in late April about a group of nine children in Alabama identified with hepatitis and adenovirus infection, with no known cause.
The children were between one and six years old, all previously healthy, and five of them were admitted to hospital with significant liver injury, including some with acute liver failure.
"Hepatitis A, hepatitis B and hepatitis C viruses have been ruled out," the CDC said, adding that all of the children tested positive for adenoviruses.
The agency asked doctors to watch for symptoms and to report any suspected cases of hepatitis of unknown origin to the local health department. Typical symptoms are dark urine, pale stools, vomiting, and jaundice.
Link to COVID-19?
The CDC later released a report saying none of the Alabama children tested positive for COVID-19 when they were taken to the hospital. The agency also said that none of the children had a previously documented case of SARS-CoV-2, also known as the CCP virus, nor had they received the COVID-19 vaccine.
Some research suggests that a previously unrecognized infection with the SARS-CoV-2 coronavirus could be behind the mysterious cases of severe hepatitis in children.
Children with COVID-19 are at significantly increased risk of later liver dysfunction, according to a recently published report on medRxiv, which has not yet been peer-reviewed.
But most children with acute hepatitis, which is generally rare in that age group, do not report prior SARS-CoV-2 infection. Instead, most of them have been found to be infected with an adenovirus called 41F, which is not known to attack the liver.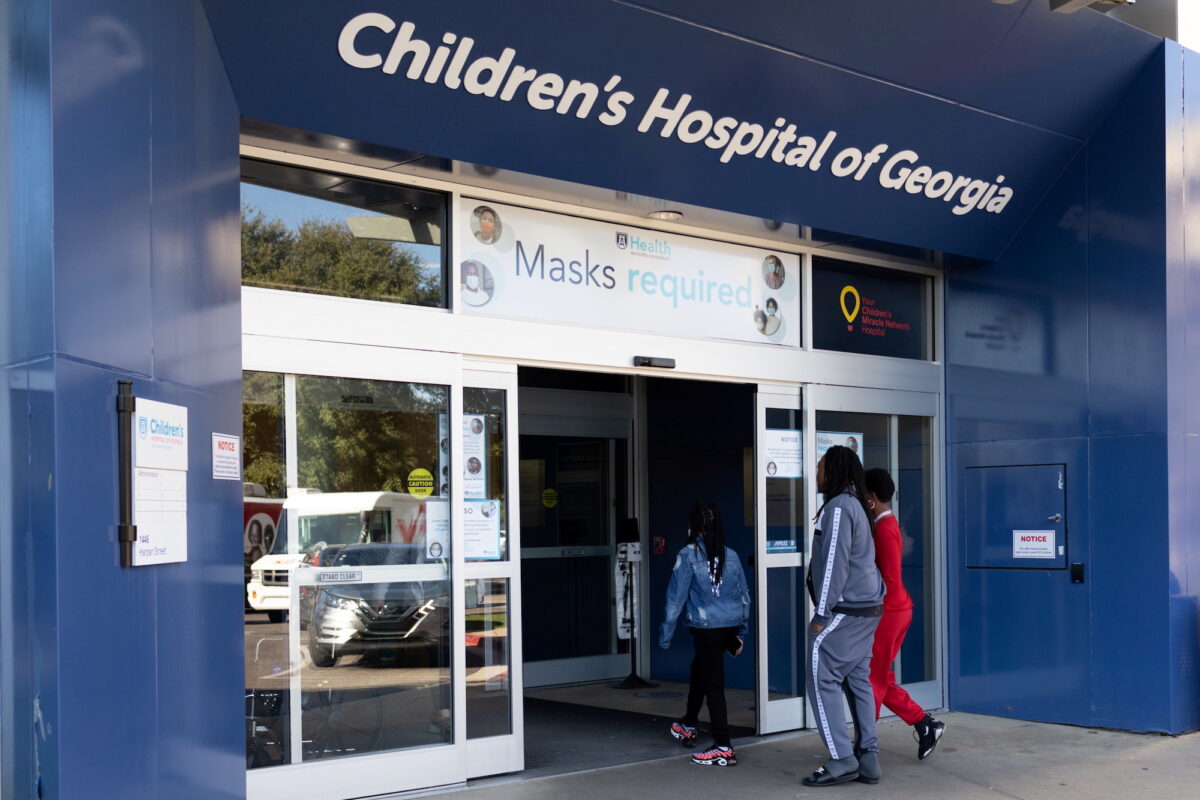 Another team of researchers suggests in The Lancet Gastroenterology & Hepatology that affected children, many of whom are too young to be vaccinated, may have had mild or asymptomatic COVID-19 infections that went unrecognized.
One theory put forth by the researchers is that lingering coronavirus particles in the gastrointestinal tract of these children could be primed the immune system to overreact to adenovirus-41F by producing large amounts of inflammatory proteins that then damage the liver.
"We suggest that children with acute hepatitis be investigated for the persistence of SARS-CoV-2 in feces" and for other signs that liver damage is occurring because the spike protein of the coronavirus is a "superantigen" that oversensitizes the system immunological, the researchers said.
Other experts have theorized that as a result of social distancing and other countermeasures related to COVID-19, young children have been less likely to be exposed to adenoviruses, which would have helped build their immunity. In such cases, it is theorized, the children's immune system may respond to an adenovirus infection by overproducing inflammatory proteins.
More studies are required to confirm either theory, according to Dr. Rima Fawaz, a pediatric liver disease specialist at Yale School of Medicine.
Reuters contributed to this report.