Lidl Ireland has removed its mandatory retirement age clause for current and new employees from today.
This means that the company will give all employees the option to continue working beyond the age of 65.
The retailer said its decision will allow the company to attract more "mature" and "life-experienced" talent, as well as offer more flexibility to current employees.
He also noted that those who choose to continue their service can choose to extend their pension plan.
"As one of the largest workforces in the country, we are aware of the wide range of employees and age groups that work at Lidl, and we want to support those who wish to choose to continue working with us and are not limited by retirement age. mandatory," said Maeve McCleane, People Director of Lidl Ireland and Northern Ireland.
"At Lidl, we are very proud to continue to introduce people-focused policy updates that recognize the needs of our employees and are constantly evolving all the time as they move through the different stages of their lives and unlock a culture where everyone feels valued and empowered," she added.
Speaking on Morning Ireland, Ms McCleane said the retailer has a diverse age group in its workforce of more than 6,500 across the island of Ireland.
"Right now there are probably around 50 employees who are directly affected by this decision," he said.
"But the trend is for people to stay with us longer, so it will become more important and more prevalent for more of our employees as the years go on," he added.
Ms. McCleane acknowledged that it is becoming challenging to hire staff in retail and many other industries, and said she hopes this policy change will help.
"This definitely gives us the opportunity to recruit from a more diverse pool of talent and to recruit those who have maturity and life experience, and that will also enrich our organization," he added.
Lidl's decision follows a recent government announcement that will see major changes introduced to the state pension system.
These changes will allow employees more flexibility regarding retirement and will incentivize people to continue working into their 70s.
Carl O'Connor, Lidl Customer Service Assistant at Lidl Youghal, started working for Lidl in 2000 when it first launched in Ireland.
He has worked for the company for 22 years.
"Not being able to work beyond the current retirement age was a big concern," he said.
"I am delighted that I can plan much more in the future. I have worked all my life and I am fit and healthy and I want to continue as long as I can," he added.
Bernadette Gilligan is a Lidl Customer Service Assistant and Cashier Manager (TRP) at Lidl Ennis.
He has worked for the retailer for nearly 20 years.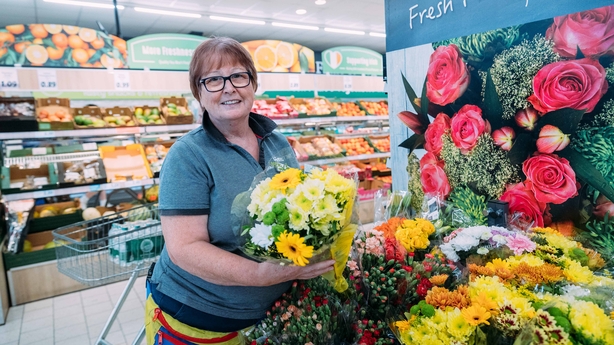 "I will be 65 in April next year and I am very happy that Lidl has made this announcement about retirement," she said.
"Not everyone wants to retire at 65, and if you're in good health, continuing to work keeps your mind active and functioning.
"I think it's important that we have the option to continue working and it's great that we have that option," he added.
In addition to announcing this policy change, Lidl will hold a series of workshops to help prepare employees for retirement.
They will be held in conjunction with the Retirement Council of Ireland and LaterLife.
"The courses and workshops provided offer Lidl employees a holistic approach to retirement planning, encouraging them to think seriously about all aspects of their retirement," the company said.